Chrome Extension
Why Download the Extension?
The browser extension provides a convenient toolbar shortcut to your OneLogin dashboard. It's required for certain apps that we can only integrate by using form-filling.
1. Click on the Padlock
The padlock loads your OneLogin dashboard where you can launch apps. If a dashboard is already open in a tab, focus will be switched to that tab.

2. App Detection
If you see the blue tab on a web page, it's because OneLogin has detected a login page. When you click on the tab, OneLogin will check if this is a pre-integrated app and then add it to your account. If the app is not yet supported, you can create a custom connector using OneLogin's connector wizard.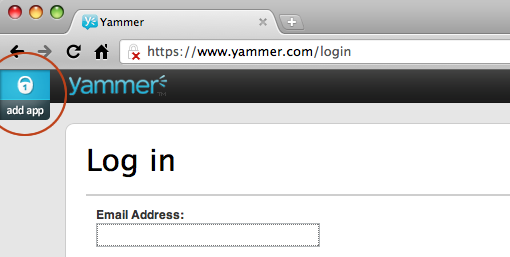 This feature can be disabled on your dashboard under Settings.